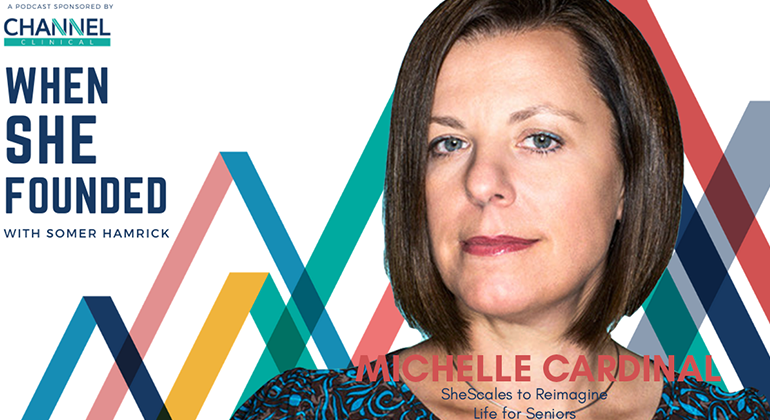 Carewell + Rain the Growth Agency: SheScales to Reimagine Life for Seniors
Bianca Padilla is the CEO and co-founder of Carewell, a family-run healthcare company dedicated to servicing caregivers. A graduate of New York University, Bianca served as a software engineer at LiveNinja and an analyst for a variety of firms before her role at Carewell. Michelle Cardinal is the CEO and co-founder of Rain the Growth Agency, a direct-to-consumer advertising company. She has over 25 years of experience in the media and advertising sector and formerly served as founder and CEO of Cmedia as well as the Executive Vice President of Media at Williams Worldwide Television.
Today, Bianca and Michelle join me to share their entrepreneurial journeys and how they both met marketplace needs in scalable and sustainable ways through their businesses. They share the marketplace trends they have noticed in their industries as well as insights for aspiring female founders. They discuss why it's vital for female founders to take scalability and financial feasibility into consideration when launching a new business. Bianca and Michelle also highlight how COVID-19 is impacting both of their brands.
"Entrepreneurship is not something you major in; it's something you are." – Michelle Cardinal
How Michelle and Bianca met and their journies to founding their companies
An initiative Michelle launched to help meet a need she saw among female founders
How Bianca's grandmother influenced her desire to start Carewell and the first steps she took to meet the marketplace need she saw
How Michelle determined that Carewell was the right fit for the SheScales program
When Bianca's entrepreneurial "itch" first began and the one skill she felt would differentiate her as an entrepreneur
Michelle's advice for early-stage female founders who are looking to scale and how Bianca effectively laid the groundwork for her brand
The importance of taking scalability and financial feasibility into consideration as an entrepreneur
The impact of COVID-19 on Michelle and Bianca's businesses, including how medical product shortages have impacted Carewell
How Carewell is stepping up and serving as an advocate for caregivers in the face of COVID-19